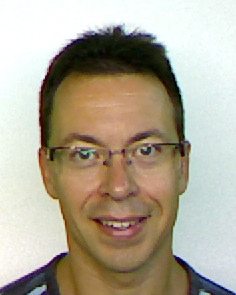 This is my blog about technology for English Language Teaching.
It contains tips on using office tools, authoring software, websites and apps to create activities and / or tests. I often include my experiences, thoughts and reflections on the outcomes of the use of these materials and techniques.
I am a teacher of English as foreign language for adults in Catalonia.
I am a teacher trainer too. I have given talks and workshops on the following topics:
Making the most of set readings: working with Nick Hornby's About A Boy. Paper published on APAC Magazine, number 59, January 2007.
Moodle tools for assessment (in Catalan, EOICAT 2014)
¿Hot Potatoes o cuestionarios Moodle? Congreso Estatal Escuelas Oficiales de Idiomas. Barcelona, abril 2015.
Kahoot and Socrative for English teachers
You can follow me on Twitter: @nando_romeu
Or e-mail me: [email protected]